Current and Past Projects
A friend of mine once said "You're not happy unless you're living at least two lives at once." It's certainly true that I am always busy working on something new. Throughout my career, I have been lucky to have worked with research groups in Universities around the world as well as businesses in numerous verticals on many interesting problems.
Here are some of my favorite projects that I've worked on over the last few years and a few I currently have on the go.
AI and Creativity
I am fascinated with the nexus of creativity and artificial intelligence. I create images and poetry using deep learning and cognitive technology. Here are a few of my favorites.
Poetry
I created a neural network to write poetry in the style of Shakespeare's sonnets. To my surprise, the poem had considerable thematic depth and was able to come up with compelling imagery.
I wrote an article about it here.
Style Transfer and colorization
I have done some work in colorization of black and white photography and creating my own neural style transfers using deep neural net using keras with tensorflow backend. More coming soon.
Deep Dream and Deep Style
I create deep dream and deep style renders using of Google's platform. Follow me on Instagram @leopardless to see more.
Here is a gallery of my favorite pieces.
Pareidolia
Pareidolia is the phenomena where humans see familiar patterns where none really exist. This has inspired stories, art and culture shared by humans for millennia. So I wondered, if humans are prone to see these figures, and we are creating AI to see as we see, what is AI prone to see?
Can an artificial mind see the man in the moon?
Three million years ago, one of your and my hominid ancestors picked up a brownish-red stone and carried it over 32 kilometers to their home. Why had our ancestor carried it for such a distance?
The key to solving the mystery was to understand a brain that was similar, yet still different from ours.
Adversarial Handwriting to fool an AI into thinking you got an A
I wanted to see if I could get an AI to experience pareidolia intentionally.
So, I went back to one of my first areas of interest - digit recognition - to see whether I could trick an AI into seeing every digit as an eight. The AI changed the digits in a way that was completely incomprehensible to humans - the AI was experiencing pareidolia that we are unable to see.
Uncanny Learning
When, in early 2018, I woke up having suddenly lost my sense of taste, it was the first symptom of a degenerative neurological disorder. At the time I was working deeply in the design of our AI system and losing this ability went a long way in helping me viscerally understand tricky things in AI. The richness of my new experience, despite being a loss of ability, gave me a whole new slate of tools to understand this adventure that I never would have otherwise gained. The opportunity to contemplate both ability and disability with forethought and preparedness, is an opportunity that very few humans in the world will ever have.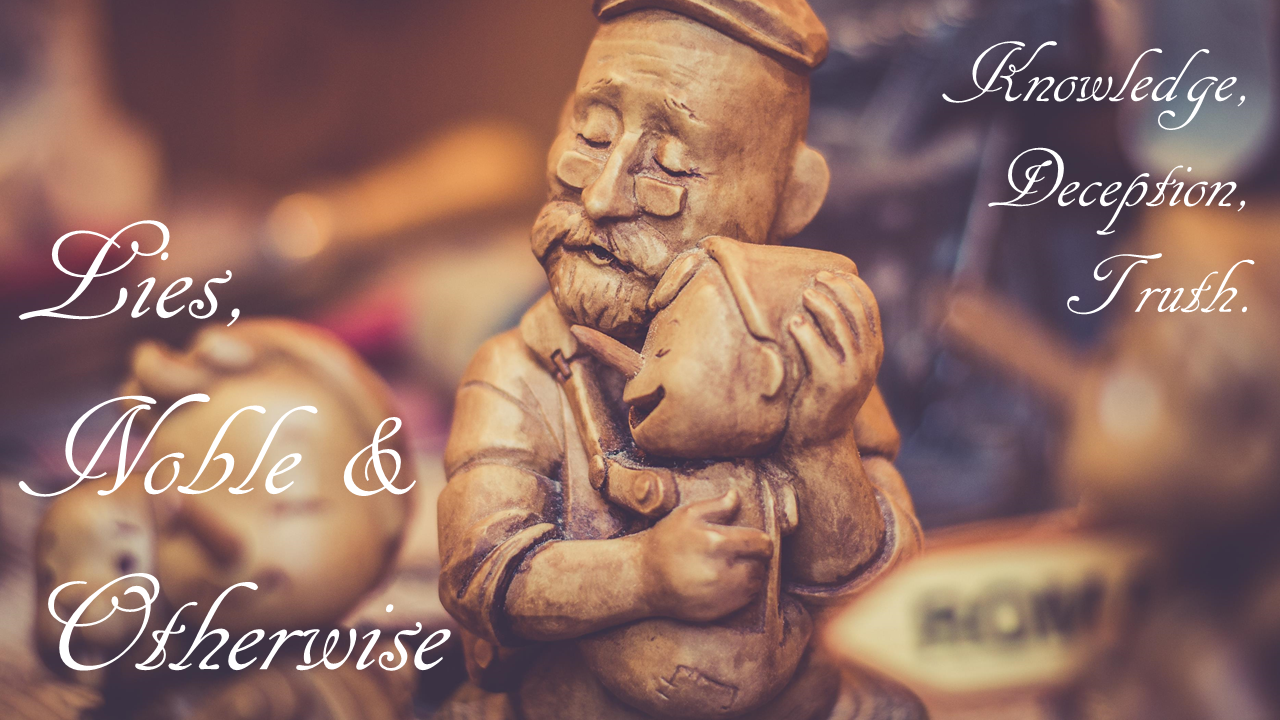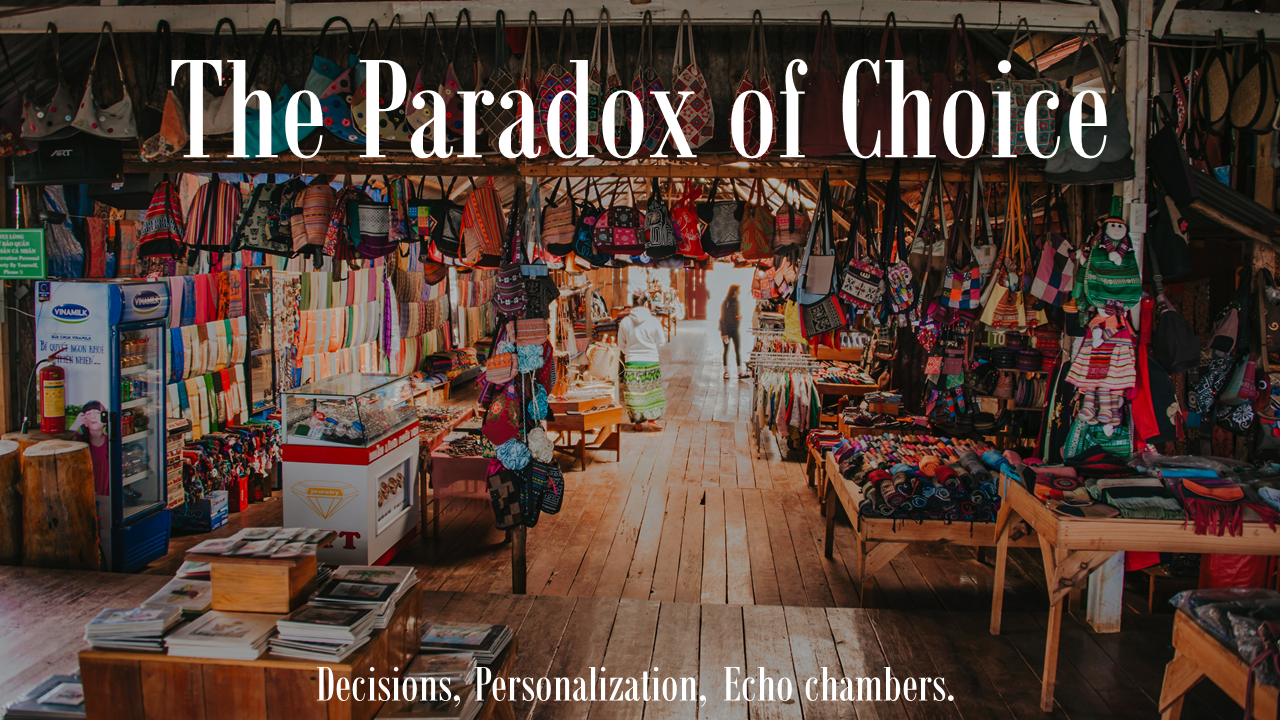 These experiences have led me to my current project: to understand the quirks of humanity as it relates to artificial intelligence. Biases and adaptations in our cognitive systems inspire our culture, art, and society, but we fail to think of artificial intelligence the same way. Instead of respecting the differences, we consider them errors to be fixed. Meanwhile the errors in our cognitive system we find full of meaning. There is a great deal we can learn about ourselves by comparing these differences to how machines might perform the same task.
Science and technology teaches us about ourselves: our capabilities, our uniquenesses, and our limitations. It enriches our individual lives and helps us unlock the secrets of our world. But humanity extends far further. What do we consider unique about ourselves and our history? How can technology add richness to these motifs?
Currently, I am working on exploring fiction as it relates to how humans understand a narrative story, and the function of lying in our society. So far, artificial intelligence has not gained the propensity to lie on its own, like human children do.
Unsupervised Machine Learning
I believe that unsupervised machine learning is one of the most interesting topics in artificial intelligence right now. It is the only suite of methods which can truly capture major unknowns in data, and thus help with meaningful hypothesis creation.
Currently, I am extending my earlier work on longitudinal unsupervised machine learning to a variety of use cases using a new agglomeration method. This proprietary technology powers my company's Automated Neural Intelligence Engine (ANIE) and gives some truly remarkable results.
I have been working in unsupervised machine learning since 2007 and have applied methods across a broad range of business problems and datasets. Starting in 2007, I began working with researchers at the Water in Drylands Collaborative Research Program (WIDCORP) in Australia to help understand technology adoption among primary producers in rural Victoria.
We needed to understand the attitudes of producers in the region with respect to climate risk, and to serve that need I created a novel method, termed the Brownell Reduction Method. The BRM exploits correlations between measurable variables to reduce the dimensionality required to cluster data effectively, given the constraints due to the data collection methodology. It is used to significantly reduce data collection costs in longitudinal research while retaining the ability to track cohesive clusters. Governments, academic research groups, and Fortune 500 companies use it to efficiently track market trends.
Please see Technology Adoption for a complete list of publications that came from this work.
Working with language data is always challenging, especially capturing the nuances of individual responses within very large datasets. I have been working with language data my whole career and have recently begun creating technology that can effectively handle these problems. The availability of large public datasets has made some truly remarkable things possible and it is an exciting and fast-paced field to be working in.
The business case for cognitive technology is obvious: any large enterprise has growing amounts of unstructured language data pouring in from areas including market surveys, help desk inquiries, complaints, call centers, frontline employee feedback, online reviews, and social media. If we can solve some of the problems with extracting insights from language data at scale, businesses can better understand their customers, improve customer experience and bring better products to market.
I created the cognitive technology that allows my company's Automated Neural Intelligence Engine (ANIE) to understand language. Building ANIE constantly humbles me. There have been so many instances where the intelligence of the system surprises me with insight that I had not expected. For example, ANIE understands over two dozen common qualities of food including taste, texture, and value. She began to understand these concepts on her own, without any intervention from me or my team. Right now, she understands the concepts well enough to group the themes together into coherent concepts thanks to our unique unsupervised learning methodology. Here are just a few of the results that ANIE has given us.
Standardization of Artificial Intelligence
When I mention that I work in AI, one of the first things that people ask me about is whether we will be unleashing killer robots that will be our downfall. While I'm fairly confident that is not going to happen, I do think that standardization and validation in artificial intelligence is an extremely important topic. I work with several amazing organizations to help make that a reality.
I was asked to join the ISO/IEC JTC 1/SC 42 committee on Artificial Intelligence upon its formation in November 2017. The committee is tasked with formulating Canada's position on a variety of important areas to ensure our country remains a world leader in AI industry standards, computational methods, and policy to promote trustworthiness and confidence in AI among the general public.
I have held several positions in this group:
In June 2018 I was elected Canada's Head of Delegation for the Study Group on Computational Methods in AI and served in this position until the Study Group work was completed in April 2019.

During the Fall 2018 Plenary in Sunnyvale, California, I was appointed as a liaison for ISO/IEC JTC 1/SC 37 Biometrics, where I will work on standards for AI as it applies to biometric data including facial recognition, fingerprint and retina scanning, genomics, and prevention of identity theft.

After working within this committee for a year and a half, I was delighted to be elected Vice-Chair in June 2019.
In the fall of 2018, I began working with Canada's CIO Strategy Council on pan-Canadian standards for ethical design and use of automated decision engines. These standards are currently in development.
I also served on the Marketing Research and Intelligence Association's Standards Committee from 2014-2018, and chaired the AI subcommittee. This committee worked as part of the self-governance of the Marketing Research industry to set Canada-wide standards for practitioners and companies within the industry. Throughout my tenure we successfully introduced new standards for many areas, including: ethical standards for data collected from children, youth, and vulnerable populations; transparency in data collection methods for political polling; standards for telephone interviewing and data collection using cell phones; and reporting standards for adverse medical events in the course of research on pharmaceutical products.
I speak frequently on the topics of standardization in AI, model validation, and privacy. Please see Speaking for more information.
Starting in 2007, I worked with researchers at Federation University (formerly through WIDCORP and the University of Ballarat) to study the adoption of new technologies among primary producers. We have analysed the results of several large-scale surveys with primary producers in Victoria and grains producers throughout Australia.
My unsupervised learning method is used extensively by the Australian Department of Environment and Primary Industries to confidently track long-term trends in technology adoption in the sector. We have produced many peer and expert reviewed papers detailing the results and implications of this research.
In 2012, I presented the methodology and results at the Tasmanian Institute of Agriculture (University of Tasmania) and at the Environmental and Climate Change Research Group (University of Newcastle).
In addition, I worked with the Department of Economic Development, Jobs, Transport and Resources to understand technology adoption within the wine industry throughout Australia, including both vineyards and winemakers. To do this, I created a structural equation model to determine the effect that factors like Perceived Ease of Use and Perceived Usefulness had on adoption of four different technologies using the Technology Acceptance Model (TAM2). Just like in my thesis research, we found that there was a considerable social influence to technology adoption within this industry.
Many publications have come out of this research, including:
10. Graymore, Michelle; Schwarz, Imogen and Brownell, Briana. Identifying farming styles to encourage farmer engagement in climate adaptation and mitigation programs [online]. Rural Extension and Innovation Systems Journal, Vol. 12, No. 1, 2016: 32-42.
9. Graymore, Michelle; Schwarz, Imogen and Brownell, Briana. "Development of quick tool for farmer segmentation: Practical uses for extension work". Rural Extension and Innovation Systems Journal, Vol. 11, No. 1, 2015: 33-42.
8. Graymore, Michelle, Imogen Schwarz, and Briana Brownell. "Using Typology Research for Engagement Strategies: A Quick Tool to Enable Farmer Segmentation." Rural Extension and Innovation Systems. Proc. of 2015 SA Australasia-Pacific Extension Network Conference, South Australia, Adelaide. 2015
7. Schwarz, I., Park, D., Graymore, M. and Brownell, B. (2013) Farmer knowledge, attitudes and mitigation towards greenhouse gas emissions: Findings from the Victorian Farmer Surveys on Climate Change 2009 and 2011. Presented at: Greenhouse 2013, 8-11 October, Adelaide, Australia.
6. Schwarz, I., Brownell, B. and Graymore, M. (2013). The Victorian Farmer Typology for Climate Adaptation: Protocol and Results. April 2013. Horsham VIC: Horsham Campus Research Precinct, University of Ballarat.
5. Schwarz, I., Park, D., Graymore, M., Brownell, B. and Lehmann, L. (2012) Farmer Climate Change Attitudes, Knowledge and Adaptation Behaviour in Victoria, Australia. Presented at NCCARF Climate Adaptation in Action 2012, 26-28 June, Melbourne
4. Schwarz, I., Park, D., Graymore, M., Brownell, B. and Lehmann, L. (2012) Rain, Policy and Natural Variability: Changes in Farmer Climate Change Attitudes, Knowledge and Adaptation Behaviour in Victoria, Australia. Presented at Adaptation Futures 2012 International Conference on Climate Adaptation, 29-31 May, Tucson, Arizona.
3. Schwarz, I., Graymore, M., Brownell, B. & Lehmann, L. (2012). The Victorian farmer survey on climate change 2011. May 2012. Horsham: Horsham Campus Research Precinct (HCRP), University of Ballarat.
2. Schwarz, I., Graymore, M. & Brownell, B. (2011). Farmer typology for climate adaptation: Broad acre farmers (Grains & Mixed). Horsham VIC: Horsham Campus Research Precinct (HCRP), University of Ballarat.
1. MacRae-Williams, Pam. Schwarz, Imogen., Brownell, Briana. Understanding Farmer Knowledge and Attitudes to Climate Change, Climate Variability and Greenhouse Gas Emissions. Rep. no. 1/09. Water in Drylands Collaborative Research Program (WIDCORP), Jan. 2009
My work with researchers at the Human-Computer Interaction lab at the Department of Computer Science, University of Saskatchewan explores the motivational factors of games. While some of our results showed positive effects on encouraging respondents to provide more data, other research highlighted the importance of matching the core research task with the game design to ensure its success. We designed three novel methodologies to yield measurable insight into previously unachievable aspects of branding: unconscious brand associations, overall campaign strength, and speed of message uptake.
Our team won Best Paper at the 2013 First International Conference on Gameful Design, Research, and Applications at University of Waterloo. We also have published a chapter on our research in the book Gamification in Education and Business published by Springer and edited by Torsten Reiners and Lincoln Wood (2015), and a feature article on the results of our research was included in the December 2013 issue of Vue Magazine.
Brownell, Briana, Jared Cechanowicz, Carl Gutwin, and Larry Goodfellow. "Gamification of Survey Research: Empirical Results from Gamifying a Conjoint Experiment." Gamification in Education and Business. By Torsten Reiners and Lincoln C. Wood. N.p.: Springer International, 2015. 569-91. Print.
Cechanowicz, J., Gutwin, C., Brownell, Briana., Goodfellow, L. "Effects of Gamification on Participation and Data Quality in a Real-world Market Research Domain." Proceedings of the First International Conference on Gameful Design, Research, and Applications. First International Conference on Gameful Design, Research, and Applications, Toronto, Ontario, Canada. N.p.: ACM, 2013. 58-65. Print.
Brownell, Briana. "Briana Brownell on Gamification in Marketing Research." Interview. Podcast. The Frank Online Marketing Show. N.p., 9 June 2014. Web.
Brownell, Briana, Jared Cechanowicz, and Carl Gutwin. "Are Surveys Supposed to Be Fun? Some Profound Positives (and Nagging Negatives) of Gamification in Marketing Research." Vue Magazine Dec. 2013: Print.
I have worked with over two dozen post-secondary institutions regarding graduate employment outcomes, graduate employability and skills assessment of university graduates. I also speak frequently on the effects of artificial intelligence on the labour market.
In 2013 I worked with the Royal Melbourne Institute of Technology on a big data research project that linked several data sources together in order to create a holistic picture of the graduate outcomes for its 85,000 students. It included two cohorts of student surveys, surveys with employers, federally collected data from graduate employment in the Graduate Destination Survey, and labour market information from the Australian Bureau of Statistics Labour Force survey. It was the most comprehensive analysis of skills and graduate employability that had ever been undertaken in Australia. We were able to use the results to understand trends in the country's labour market in occupations as well as uncover gaps in skills and employer expectations.
And the best part was that I presented the results in the Green Brain, the most interesting lecture hall at RMIT (and that's saying something, because the campus is unbelievable). The results were also presented at the Higher Education Research and Development Society of Australasia, Fremantle, Western Australia as well as the Canadian Institutional Research and Planning Association, Halifax, Nova Scotia.
I've always been interested in using novel data collection methodologies to get insights that have not been historically possible. In 2014, I worked with the University of Regina to develop some novel data collection methodology to better understand the student experience of first year students: how they were spending their time, what difficulties they were having adjusting to university life, and how they were faring academically. We collected data by three unique methods, including text message, online surveys and in an online forum to compare the relative success of the data collection methodologies. We asked students to share insights throughout the week, including what they were doing and who they were with and as a result were able to provide significant insight into the experiences of students to help with retention of new students and to help the university decide what programs to invest in.
The results were presented at the Association for Institutional Research Forum in Orlando, Florida, and the Canadian Institutional Research and Planning Association conference in Hamilton, Ontario.
I have always been interested in market strategy for companies, and began to seriously look at pricing strategies during graduate school. My thesis, Intertemportal Strategies for Firms Pricing New Products looks at optimization of pricing strategies upon initial product launch. Should the firm first introduce their product at a lower price to spur adoption and generate word-of-mouth? Or should the price start high to generate greater profit from less price-sensitive early adopters?
Aside from my thesis, I have written several feature magazine articles about the results of my research.